XML Editor
XMLBlueprint is the smart XML Editor for Windows with full support for DTD, Relax NG, Schematron, XSD, XSLT (1.0, 2.0, 3.0) and XPath (1.0, 2.0, 3.0). Its unique combination of just the right features and an affordable price for both professionals as well as home users makes it the smart choice for all your XML-related work. The 64-bit version is recommended for editing and validating of very large XML files (up to 1GByte).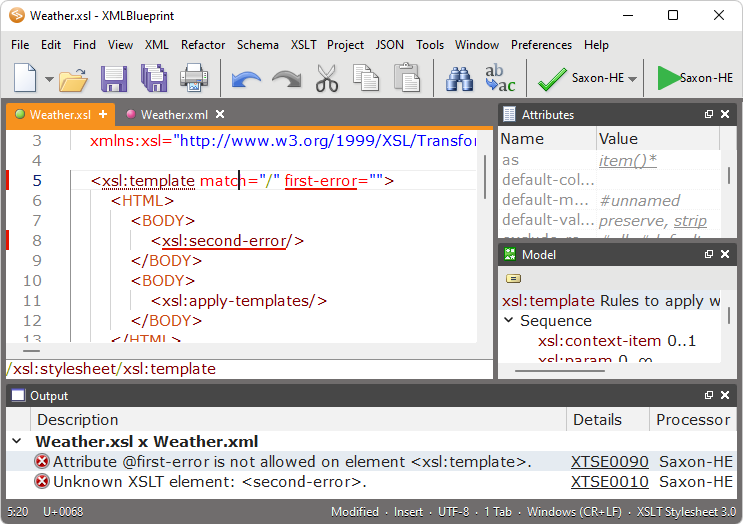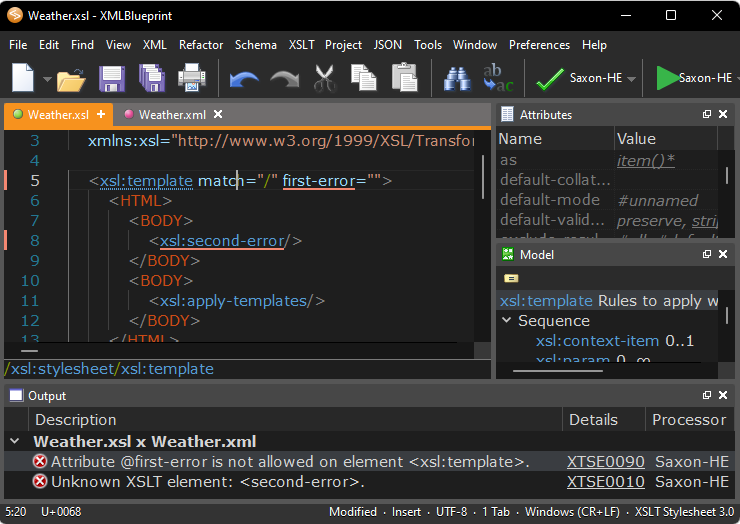 Features
XMLBlueprint has an extensive range of XML editing features, such as:
XML Validation
XSLT Editor and XPath
XML Tools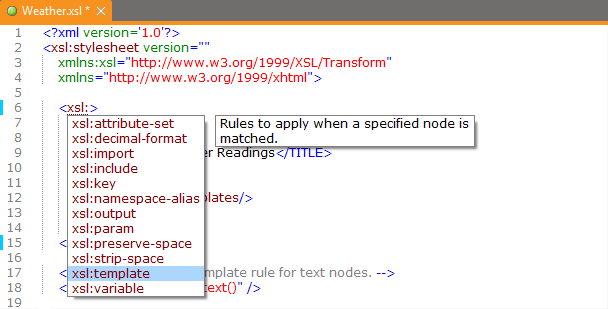 Download a free, fully-functional 15-day trial of XMLBlueprint. There are no restrictions.