Download XML Editor
Download XMLBlueprint XML Editor for Windows and test it for 15 days before you decide if you want to buy it. XMLBlueprint is a powerful, value-priced XML Editor for Windows. It has many high-quality XML development features, only found in high-priced competitors. It runs on all modern Windows versions. This download is the fully-functional version of the application and includes all the features.
Please leave your name and email address.
#18.2021.05.21, released 21 May 2021.
The 64-bit version is recommended. If your computer is not running a 64-bit version of Windows, please download the 32-bit version.
To find out if your computer is running a 32-bit or 64-bit version of Windows, do the following:
Click the Start button, right-click Computer, and then click Properties.

Under System, you can view the system type.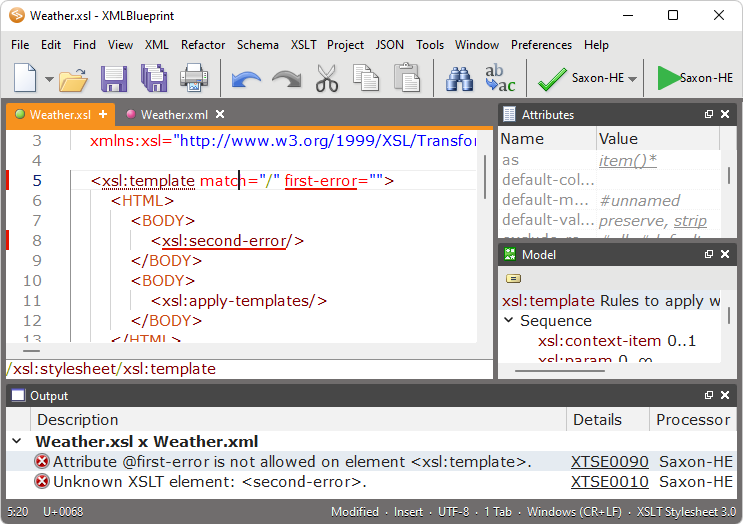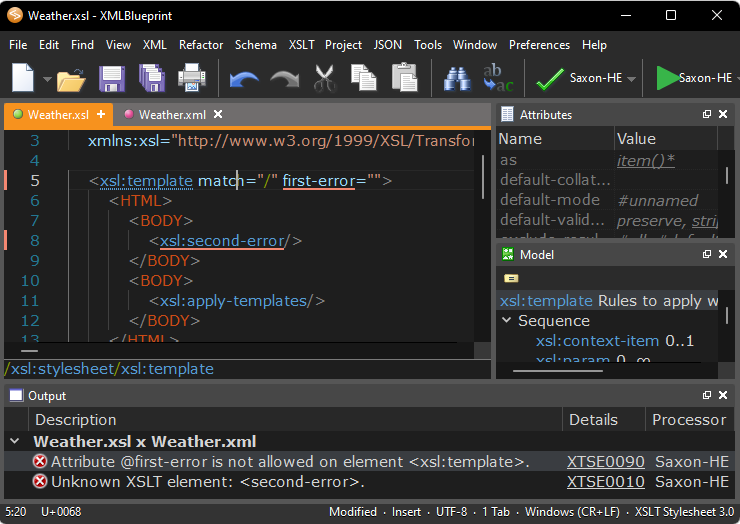 Will it run on my PC?
The XML Editor runs on all modern Windows versions, no special hardware or software is needed. The minimum requirements are:
Windows 10, Windows 8, Windows 7 (including 64-bits editions).

200 MB free disk space.

64 MB RAM.
When in doubt, just download the software and see for yourself.
Old versions of XMLBlueprint
Please visit our Archive if you need to download an old version of XMLBlueprint.
Need Help?
If you have trouble downloading or installing XMLBlueprint please see Frequently Asked Questions or contact us directly: support@xmlblueprint.com.