XML Formatter
XMLBlueprint's XML Formatter (XML Beautifier) is an easy and powerful tool to format an XML Document.
To make your document better readable you can:
Remove (or preserve) whitespace.

Collapse or expand empty elements.

Format attributes on one line, or multiple lines.

Split long lines (or one long line) into several shorter ones.

Specify the indent size and choose your preferred indentation: tab or spaces.
Other features include:
To show which text has changed, the formatted text is marked by a blue line.

Formatting is fast, even for large files, and you can save your preferences for next time.

Formatting your confidential data is safe in this offline tool.

Formatting preferences
You can specify how XMLBlueprint should format your xml file. For instance, what to do with empty elements and where to place attributes and text. XMLBlueprint correctly handles whitespace (the xml:space attribute), and you can override this behavior for specific elements.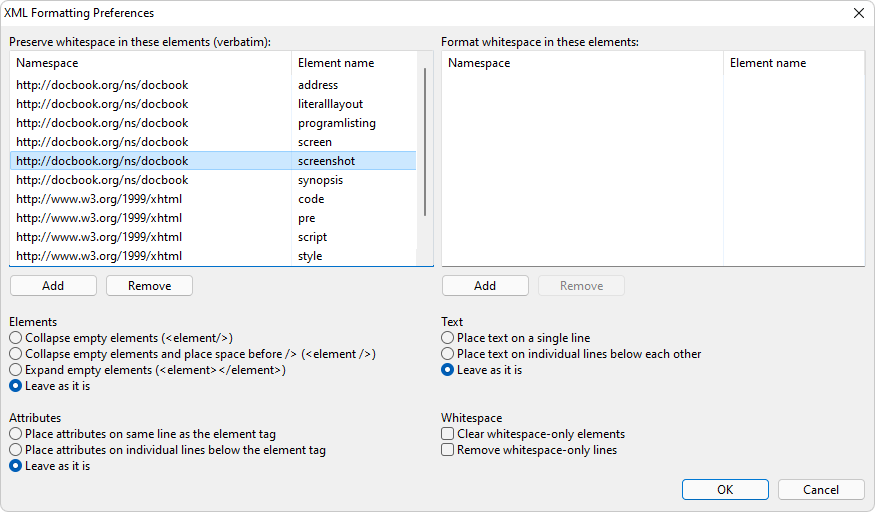 Indentation preferences
When you edit or format your XML Document, XMLBlueprint neatly indents your new lines. In the Indentation Preferences Dialog you can specify the indentation used.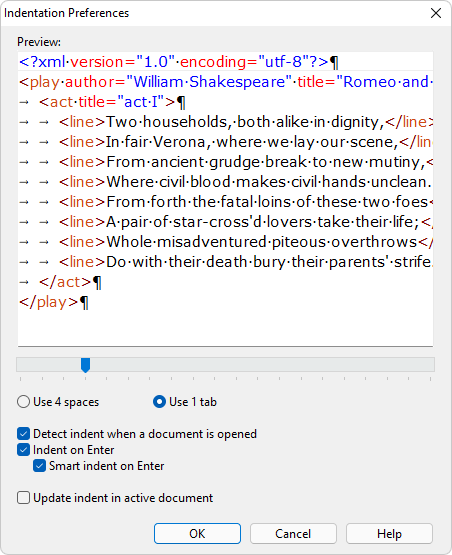 Download a free, fully-functional 15-day trial of XMLBlueprint. There are no restrictions and you don't have to register.