Monkfish XML Software
Monkfish XML Software was founded in 2002 in Soest, the Netherlands by Gerben Abbink.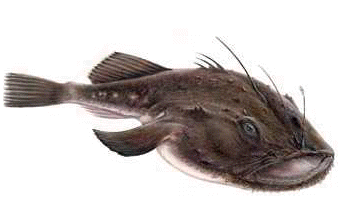 A monkfish is a rather ugly, but very tasty fish. Click on the image to see a photograph of the actual fish, taken on the fish market Quai des Belges in Marseille, France.
Our software product is XMLBlueprint XML Editor. With XMLBlueprint you can Edit XML, Validate XML, Transform XSLT 1.0, XSLT 2.0, XSLT 3.0 Stylesheets, Generate Sample XML, Evaluate XPath Expressions, Format XML, Convert CSV to XML and Convert Excel to XML. We believe we can add a lot of our good ideas to XML editing to make it faster and more fun. We now have a large user group that is rapidly expanding. To improve on XMLBlueprint we launch a new version every few months, containing more and better support for the XML programmer. New versions are always around a common theme that is presented by our users. This way XMLBlueprint improves along the wishes of the users.
Credits
A very special thank you to everyone who worked hard to make our product a success.
Many thanks to:
Anneke van de Langkruis for her work on the icons in the application.

Ingrid Gerrits-Honig for her work on the visual design of this website.

Carla Huls for all her support and marketing ideas.

Marcel Kosters for his marketing ideas.

Janneke Vorst for her work on the logo.

Anna Botsvine for her work on a previous visual design of this website.

Liesbeth Vorst for implementing a previous visual design of this website.
Many thanks to the software testers:
Bart Roozendaal.

Bart van Velzel.

Edwin Jonkers.

Herman Vandermolen.

Ronald Vonk.

Maarten Kroon.

Maarten Woldring.